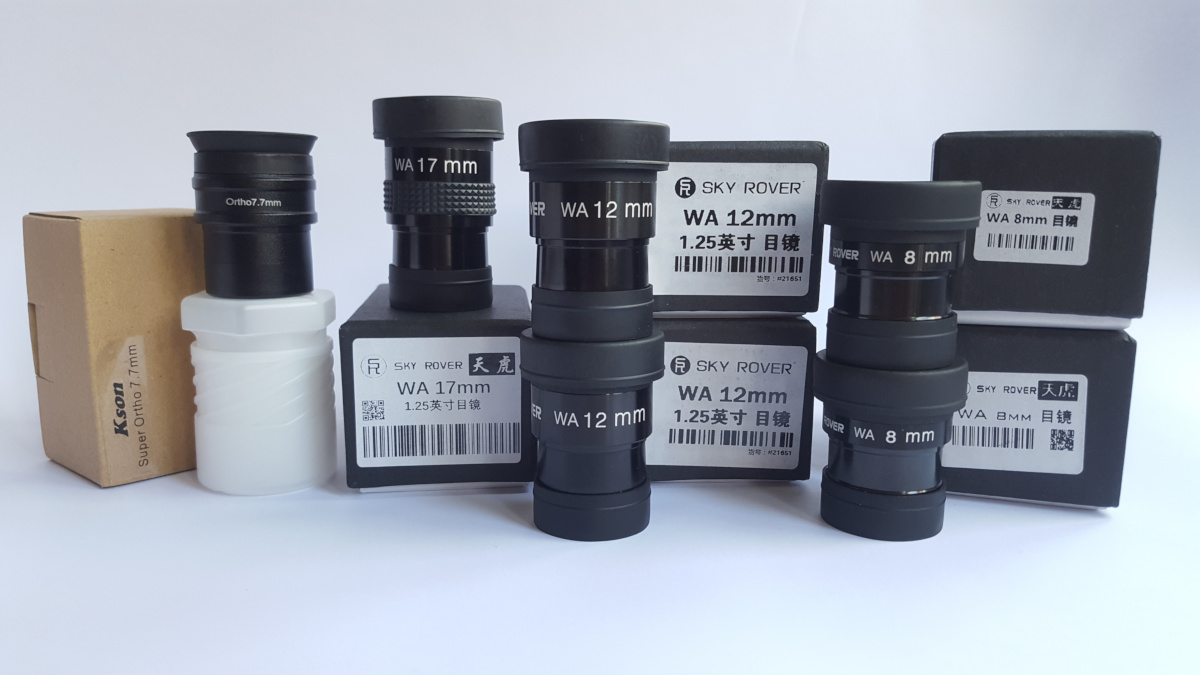 Sky Rover Wide-Angle 60d 8mm (x2), 12mm (x2) and 17mm eyepieces
, $22 each.
(The same eyepieces are also available under other labels, such as Agena.)
These are about the cheapest non-kit eyepieces you can get. Best for scopes >= f/10. On a long focal length scope (e.g. 1500mm) with tracking, the 8mm ep is just as good as other expensive eyepieces for planetary observation. I have two of 8mm and 12mm ep for binoviewing.

KSON Super Ortho 46d 7.7mm eyepiece
, $50.
A cheap intro to ortho eyepieces.
Other notes:
Lightly used
Come with the original packaging
Stored in a container with 'thirsty hippo' (hygrometer shows 60% humidity)
Prefer to sell as:
All 5 Sky Rover WA eyepieces, $110 ($22 x 5)
KSON Super Ortho eyepiece, $50
Sky Rover and KSON eyepieces, $135 (15% off)
PM if interested.