Wondering if it can be adapted for use in SG?
https://www.youtube.com/watch?v=S4u4KAD3Aqo
https://www.omegon.eu/camera-mounts/ome ... x2/p,55040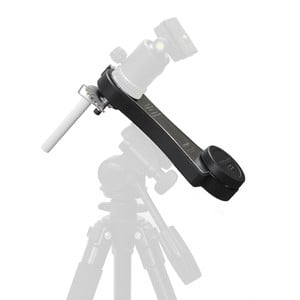 ---
Lol hands itchy!
But cloudy skies..... works like a charm though, wife calls it my Egg-Timer cos the gears clicking sounds just like that!

Will update with pics when I can!
---
Hmmm, not bad.
Just doing a quick preliminary session of 45sec x 13 frames with rough polar alignment (still need to adjust this some).
I can see myself shooting a lot more with this very simple setup!
M7 and the Butterfly Cluster
---
Posts: 1397
Joined: Sat Oct 11, 2003 11:31 pm
Favourite scope: Telescope that i can bring out
Location: Singapore, Bukit Panjang
This set looks so cute and amazing. You got it directly from Omegon?
Wee Ern aRmeD wiF

Takahashi FS60CB & FC76DCU

reAdY tO taKe ovEr thE skY .. wIF jUst mY

naKed eYEs
.
---
I have buy a LX3 and the current BPM without load it's about 130 BPM. I tested with a Canon 550D and a 50mm lens and seems to work ok for 2min exposures..
---
Is there any more photos you can share using this Oregon Mount Mini Track LX2? Can advise what you do mean by "rough" polar alignment? I have MSM star tracker, up until today I still cannot align it properly. Because I cannot see the Polaris from my place here. So can teach how to do a rough polar alignment? Is this product good? It looks very portable. Hahaha
---